WHAT TO EXPECT FROM
MASON KING:
Imagine being asked to think of the name of your best friend from school and for it then to be revealed with astonishing accuracy.

Imagine being asked to draw an image with your mind and then moments later have that image replicated right before your eyes.

Imagine being asked to make a set of decisions, all seemingly your own personal choices. Then a few moments later your attention is diverted to an envelope which has been on display from the start. This contains a direct step by step prediction of all your actions, leaving you wondering if they were indeed your choices or if your thoughts can really be influenced and controlled.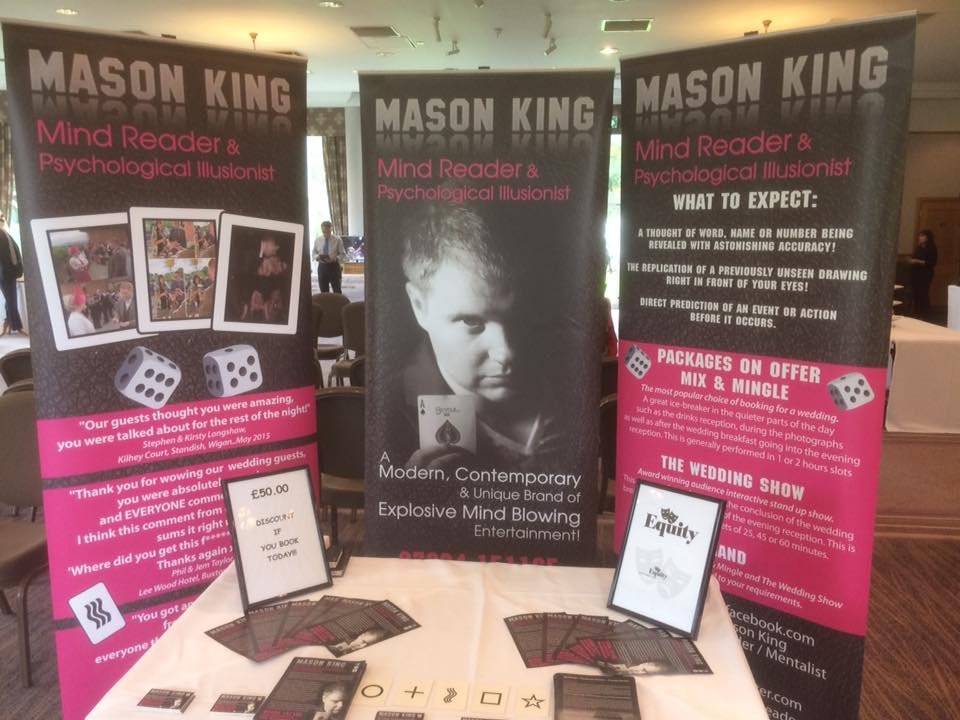 What To Do Next?
If you are interested in hiring Mason King for your event and would like further details on the packages on offer, or if you would like to arrange a free demonstration, then please contact him direct here…