A wedding is the most special day in a couples lives, and this needs to be reflected in the entertainment. Mason King's unique brand of entertainment will provide your guests with an unforgettable and unique experience that will leave them talking about your big day for years!

Please see below for 3 packages that we offer, specifically tailored to weddings:
Mix & Mingle: The most popular booking! Perfect for your drinks reception to help keep your guests entertained and everything running smoothly while the photographs are taking place. Here Mason will move from group to group enthralling your guests with his unique brand of entertainment, revealing thought of words, names and numbers, making your big day even more memorable!
The Wedding Show: Typically performed after The Wedding Breakfast, this is a 60 minute audience interactive mind reading show! Great fun for all your family and friends and also probably very different to anything they have ever seen at a wedding before!
The Grand Package: A combination package of the Mix & Mingle & The Wedding Show, providing Mason's explosive mind blowing entertainment over the course of the whole day!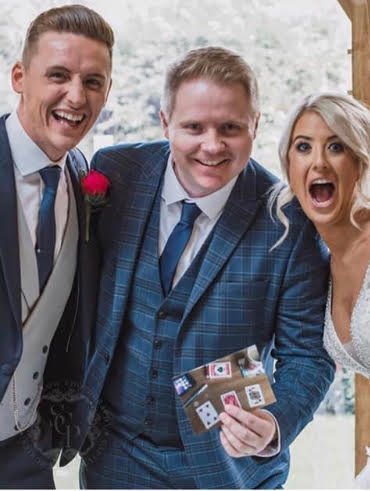 Each package also includes a special intimate performance for the Bride & Groom in a quiet part of the venue, providing a unique moment of wonder that the happy couple will remember for the rest of their lives!

If you would like further details on any of the wedding packages on offer please get in touch via the contact page.